Sitma, Crono Log and the University of Parma for a project about traceability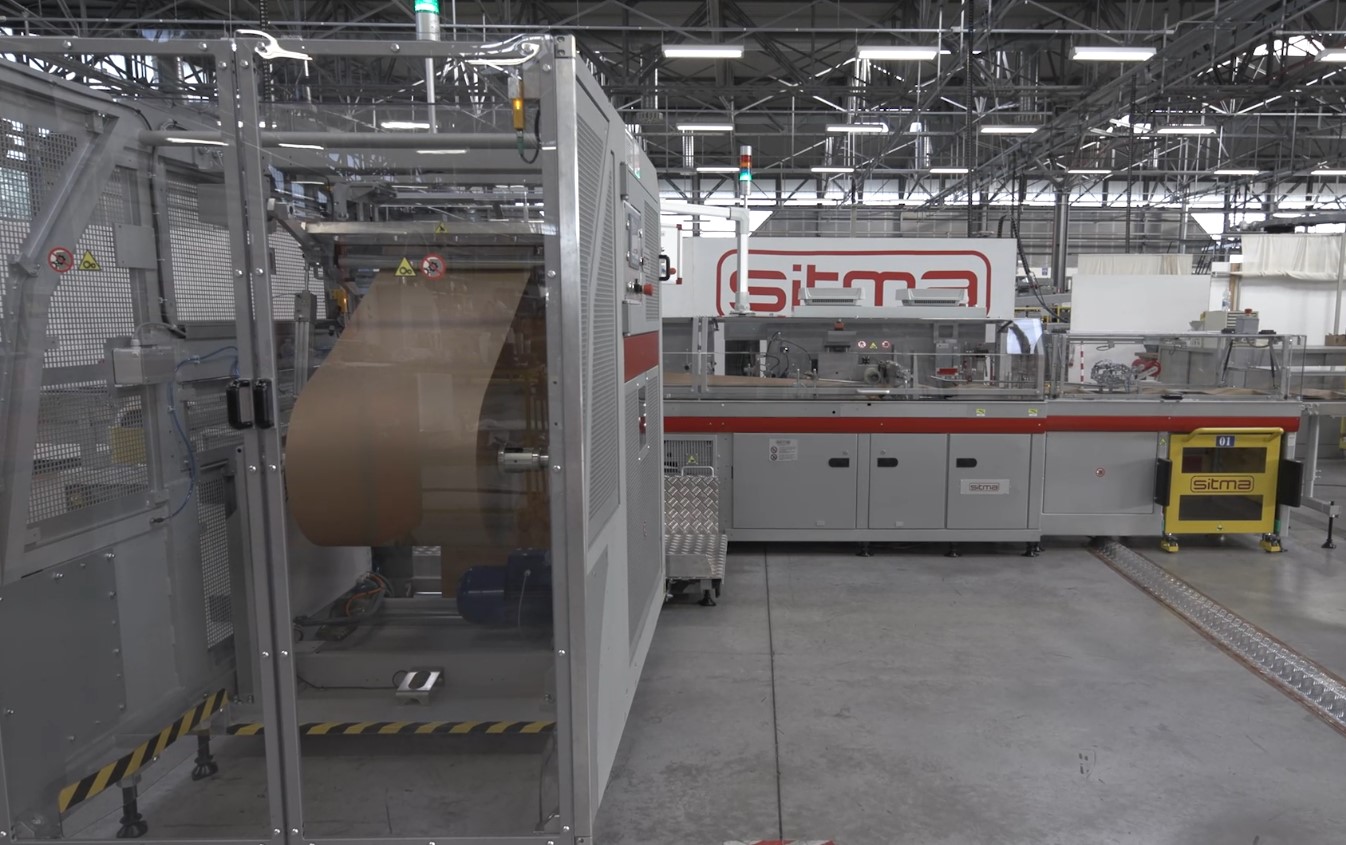 Sitma has teamed up with Crono Log, an innovative start-up incubated in 2019 for the development of Data Science and Cloud Computing expertise, for a new partnership with the University of Parma. The partnership will facilitate research for a new system of product traceability, monitoring packaging material and parcel contents at every step of the distribution chain.
This exemplary case of collaboration between academia and the business world will contribute to technological advancement in the automation sector. It will bring significant impact in terms of guarantee, quality and material sustainability.
————

Key players: Sitma Machinery, Crono Log, the University of Parma and FT Lab
The University of Parma is participating in the partnership through its Department of Engineering and Architecture, which has worked closely with the world of business and production in managing projects that contribute to scientific progress and effect positive change in manufacturing. The project is managed by FT Lab, a university laboratory with technological skills enabling industry 4.0, including radiofrequency and identification, big data and analytics, simulation, and more. FT Lab is directed by Professor Eleonora Bottani, who is also the university's main project representative.
Sitma Machinery supports the project through its R&D department. As a startup with less than a year of operation under its belt, Crono Log has already contributed innovative solutions for automated shipment and parcel tracking in the logistics sector. Crono Log will oversee creation of the interface for data management and coordination through mobile and web applications.
The firm, which is part of a wider research and development program, has obtained a regional recognition granting it access to public finance subsidies intended to support projects with particularly innovative features that foster significant technological advances.
————

The goal: preserving quality and sustainability
The partnership aims to integrate specific hardware and software components to create an intelligent product that allows interception, collection and correlation of data, in order to ensure complete traceability of a product, from packaging material to parcel contents.
Possible applications for this solution exist equally in the packaging and consumer goods sectors, where there exists a process derived from a reel-wrapped material.
Launched in early 2020, the project began immediately after the summer and aims to have a first working prototype ready by the first quarter of 2021, working within a record-breaking timeframe to prepare for market launch in 2021.
"The collaboration with Sitma is a key part of FT Lab's growth strategy and has gotten underway with good auspices," University of Parma representative Eleanor Bottani said. "Our skills are complementary; this creates common ground for the project to forge ahead, with future development margins."
————

Innovation stemming from collaboration
The project aims to combine current traceability technologies, from identification of packaging material to package contents, allowing for monitoring throughout the packaging and shipping processes. The system being developed is based on installation of hardware equipment within an automation system that can transform a wrapped material into a reel. The system will then be able to recognize the material used; in real time, it will combine other information related to the product itself in additive optics, creating a complete digital twin.
The goal is to guarantee the traceability and sustainability of the packing or packaging material for all supply chain actors. Data will be available in the cloud to everyone from the producer of consumables to the converter or co-packer, from the brand owner or retailer to the final consumer.
The system prototype will be supported by a series of tests to assess its viability, simulating its use in multiple production contexts. Different positioning and use of diverse packaging materials will be studied. Behaviors and performance will also be observed in order to evaluate sustainability-related issues, one of Sitma's long-term priorities.
"There will be many applications in the industrial field," said Sitma COO Fabrizio Della Casa. "First, the client — and the end user — will be offered further guarantees to protect product quality and as a measure against counterfeiting. One of the aims is also to ensure sustainability of the materials and the entire process, being able to determine the machine's Carbon footprint impacts even during their use."
This project is ultimately (and optimally) aligned with the new path Sitma is setting out for itself. Through the implementation of increasingly broad and innovative services, Sitma aims to position itself as a service provider in addition to a machines and systems supplier. The University of Parma will in turn benefit from the project by experimenting with its radio frequency technology expertise in the context of automation for the packaging and converting sectors.