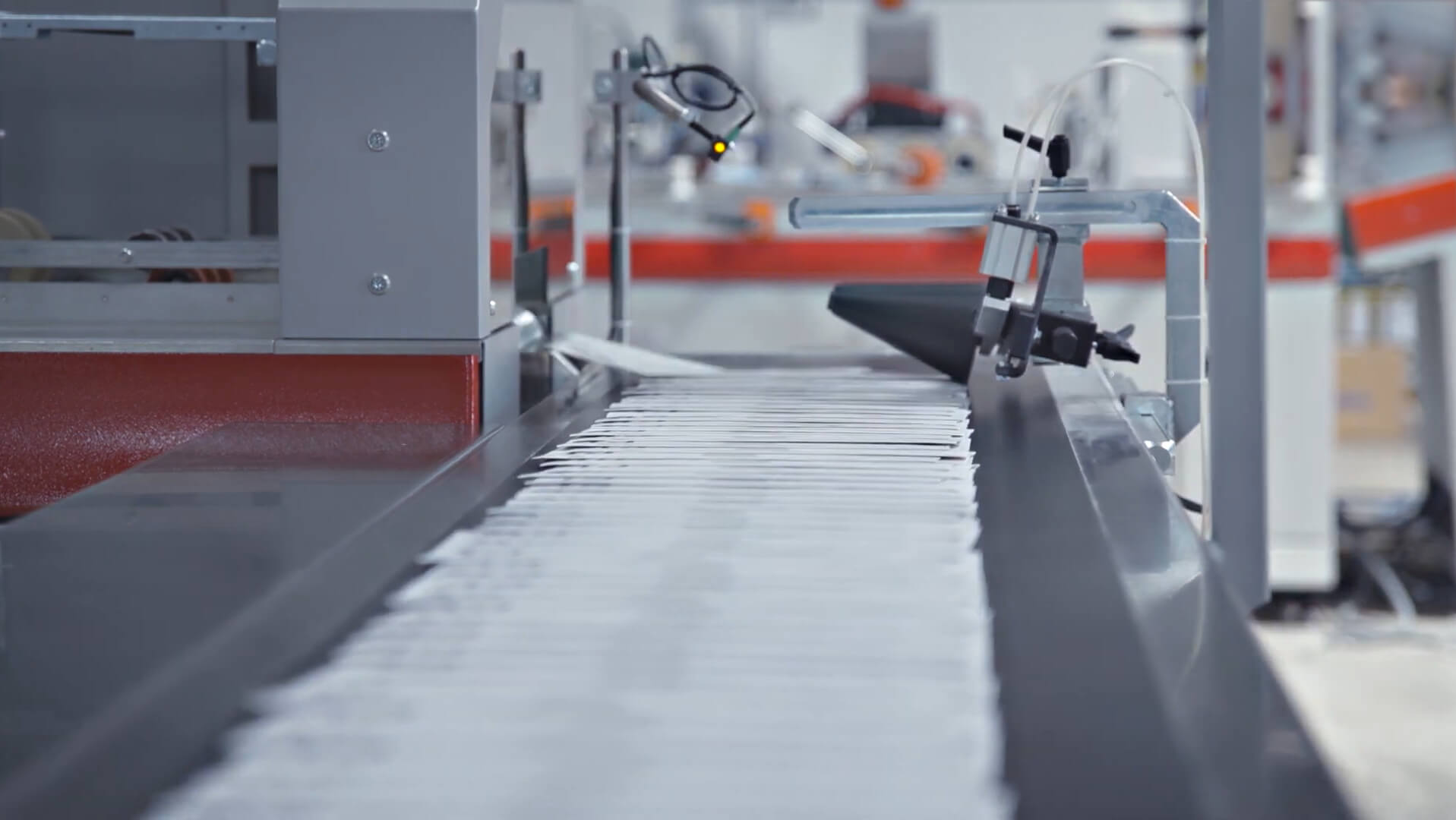 ——————

SITMA AND DIFFUSION PLUS:A LONG-RANGE PARTNERSHIP
When it was set up in France in 1985, Diffusion Plus was a distributor of letters and advertising leaflets, mainly working on the French market. Right from the outset, good dealings were begun with Sitma for the supply of packaging machines. In just a few years this became a datum point for the whole Direct Mailing sector. Diffusion Plus was the first company to order one of our SM15 machines, one of the most popular solutions developed by us in Italy, and the two machines they still have are working perfectly! In addition to this, Diffusion Plus also have two SM16s, the latest version of the SM15, and a 1005 wrapping machine, the first one fitted with a "paper kit" that can package using either paper of plastic, specifically designed for the Direct Mailing sector.
——————

GROWING TOWARDS THE FUTURE
Over the years, the Diffusion Plus Group have diversified greatly and have recently moved into customized digital printing. They also package children's magazines, and have expanded the services they offer. They were one of the first companies to move towards the use of paper for packaging instead of plastic film, and understood perfectly what the business potential was for such a choice. As well as its advantages in environmental terms.
Actually, thanks to the opportunities that digital printing offers, the Diffucion Plus Group immediately realized that using paper for packaging offered a much wider range of options in customizing terms. A "simple" package could be turned into something much more valuable.
For example, the paper packaging can be used to print coupons or advertising space, which can then be sold on to customers.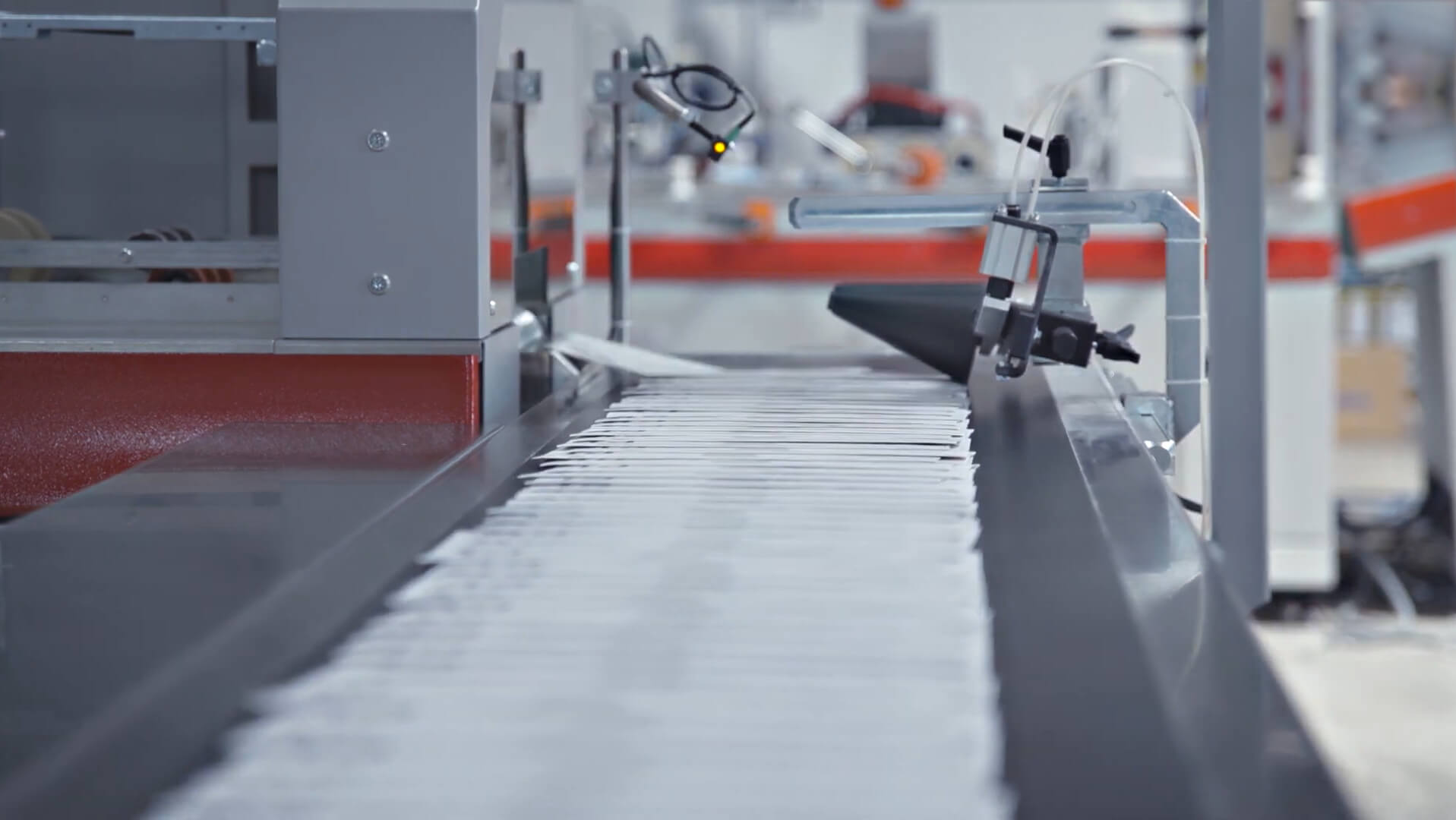 ——————

PAPER PACKAGING: ENVIRONMENT CALLS, SITMA RESPONDS
The Sitma WM30 is a natural response to the latest needs at the Diffusion Plus Group, and for the last two years we have been designing, building, and testing paper packaging machines. Our performance levels have hit the stars.
This machine can handle all the various types of package which the Direct Mailing and Post Press markets require. So the Diffusion Plus Group have optimized their setting times and have reached the absolutely highest levels of performance in this sector.
Our machine can package up to 30,000 items per hour. This is an incredible feature, especially if you consider that paper is much more delicate and much less flexible than plastic film. Let us look at a few details: the WM30 is used by Diffusion Plus to package "Le petit Quotidien," an education magazine for children between six and ten years old. It is published every day and is sold in France and overseas on a subscriptiononly basis. The magazine is published in French, Spanish, and English, with many different sections for the different age groups among its readers.
——————

FROM THE PRINTER TO THE READER: A VIRTUOUS CIRCLE
Managing the magazine is a key project for the Diffusion Plus Group, which receives, packages, and delivers more than 45,000 copies a day. Le Petit Quotidien is delivered at six every morning unfolded, by Sofag, the subsidiary of the Diffusion Plus Group which deals with packaging. By twelve o'clock it must be folded, packaged, labeled, and delivered so it can be sent out next day. It is all a race against time, and speed and accuracy are both equally important. These are the base principles behind our development of the WM30.
In June we will be sending Diffusion Plus another machine, and this will be used to convert another production and packaging line. Delivery by the company will then go from 45,000 to 90,000 copies every day, and another completely new market sector will begin to see the benefits of the latest green industrial products.