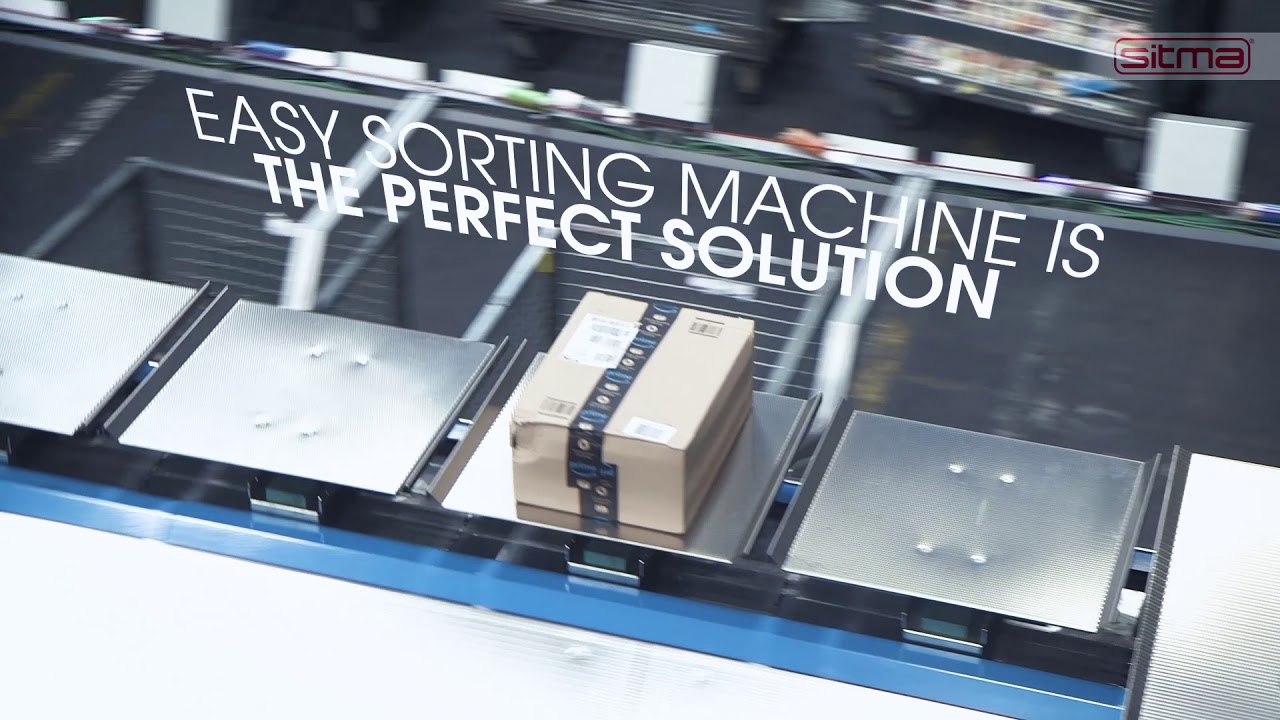 ——————

THE CONQUEST OF FRENCH MARKET FOR POSTAL DISTRIBUTION LOGISTICS
Sitma looks to partnership with Viapost, a subsidiary of the French postal service La Poste, for the development of a sorter specially designed for the postal logistic service. Made in two separate versions, one for sorting parcels and the other for sorting irregular small packages mostly originating from e-commerce and China, this new system developed by the two companies has given excellent results. Sitma and Viapost have now outlined an agreement for the exclusive delivery of several units to be installed throughout France in the next three years.
——————

THE LEADING PLAYERS
Viapost are a French service provider specialising in logistics and haulage. The company usually works as a "contractor" for such operators as La Poste, a public sector enterprise for postal services in France, including the sorting and delivery of various products such as letters, parcels, and books.
Sitma is an industrial firm based in Spilamberto near Modena, at the very centre of automation in Italy with worldbeating levels of know-how in the field of intralogistics. For many decades now we have been developing customized solutions using the latest avant-garde technology in our manufacturing processes.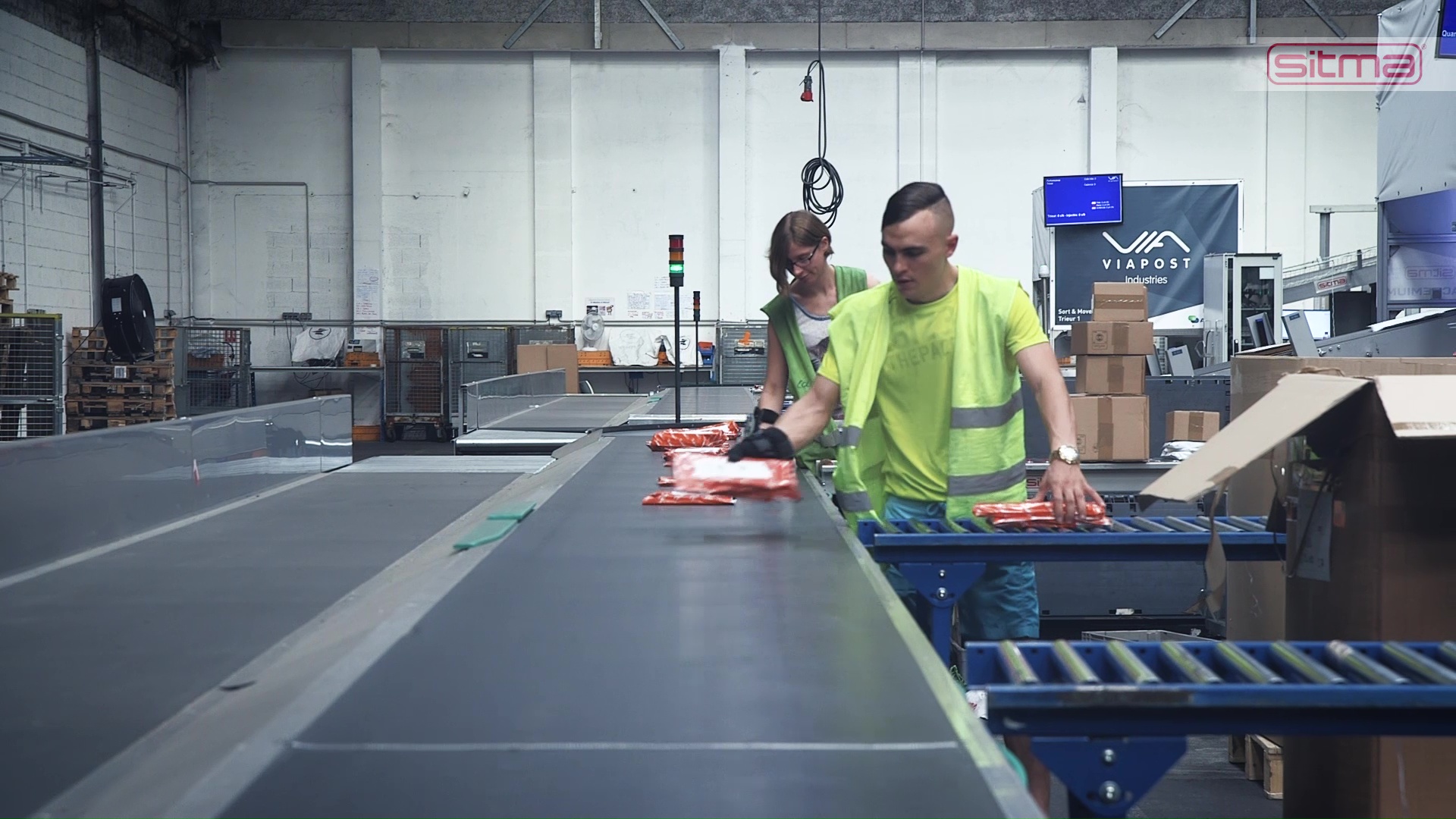 ——————

EASY SORT, THE SORTER WHICH HAS CONQUERED THE FRENCH MARKET
Viapost won the tender put out by Colisposte (the parcels subsidiary of the French postal service), and in 2016 began to look for a simple and reliable system for the sorting and delivery of normal-sized parcels to be identified via barcodes. One of the basic requirements in handling the operating peaks was the ability to move these units quickly and easily between departments, according to strategic deliberations laid down by Viapost. At Sitma, Viapost found consolidated technical skills and a good history of automation. We therefore became their ideal partners for this particular job. The two companies therefore began work as partners to develop Easy Sort, a modular unit which, in its «sort and move» set-up was specifically designed to deal with small and medium parcels with a regular shape. The first two sorters were installed in the Viapost premises at Cavaillon in October 2016, then an order was placed for two more sorters which were installed in 2017.
——————

THE PPI VERSION AND A SPECIAL FRANCHISE
During 2017, the need arose for a machine to deal with so-called "PPIs" (Restmail), small, irregular parcels with addresses which are difficult to read. Not only are PPIs physically difficult to sort, they also mean higher running costs. These products come mostly from Asian markets, and are usually sent by post for economic reasons rather than by commercial couriers. The French Post Office receives approximately 500,000 of these items a day, a figure which is expected to reach 1,000,000 by 2020. They are considered as parcels rather than letters, and therefore require special sorting and delivery systems. Whereas there are many different systems available for letters, to date no such system has existed for parcels capable of dealing in a cost-effective way with PPIs (restmail). The French Post Office therefore commissioned Viapost to find a convenient solution and, thanks to Sitma, this involved the development of a special version of Easy Sort to deal with PPIs. We installed a pilot project at Velaux near Marseilles in late 2017, and the results meant that we became official partners for the French Postal System for the period 2018-2021.
——————

BEYOND THE LIMITS OF SORTING
Cooperation between Sitma and Viapost has brought about amazing levels of innovation in postal intralogistics, especially as regards PPIs (or Restmail). As well as our sorting solutions, we at Sitma have also been developing another solution for a Viapost problem: a vertical wrapping machine for parcelling PPIs after they have been sorted. The main advantage of this system is the optimization of the last mile logistic. PPIs are grouped by destination into a bag which guarantees the integrity of the products. Bags, that have different sizes depending on the content, are labelled and then handed over to mail staff for final delivery.