The future of logistics and material handling looks bright with innovation
Logistics is a multi-faceted sector, embracing and connecting not only disparate places, but also disparate fields such as transport, automation and robotics. The overall sector is now worth more than USD 7 trillion, and is expected to grow by 6.5% over the next six years, rising to almost USD 13 trillion by the end of 2027*. The Covid-19 pandemic has given further impetus to the branch of ecommerce and, consequently, to the entire supply chain, which is now facing more new challenges than ever before. The priority is to respond to the wishes of consumers, who demand a speedier and more efficient service and constant tracking of their parcels.
As a result, the logistics sector, which for a long time was reluctant to change, is now one of the most innovative sectors and is experiencing a boost in both mechanical and electronic technologies. This has led to a growing demand for automation at postal poles, which need to improve efficiency while reducing costs, for example through the adoption of ever more advanced sorting systems. The same goal is pursued through the implementation of state-of-the-art software components: mainly predictive programs, big data applications and flow control tools.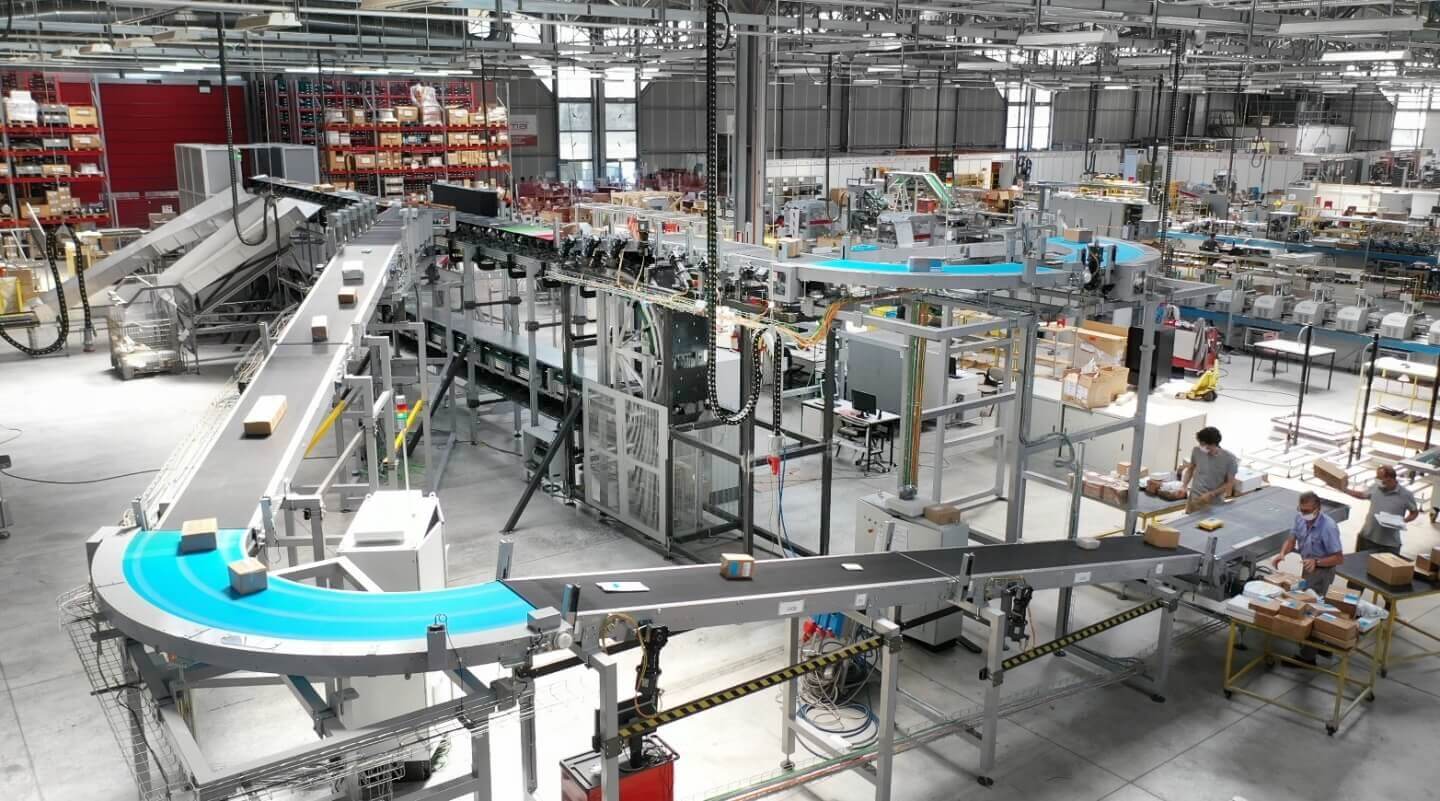 ————

A concrete answer to a specific question: Symphony
Our company has been serving the logistics sector for more than four decades now, and we are therefore well equipped to respond to this evolution. At the same time, we are strongly committed to the concepts of modularity and green innovation. This is why, in recent months, we have launched a system specifically dedicated to the needs of the e-logistics sector capable of supporting particularly complex configurations: Symphony. This sorter is characterised by a modular structure and great flexibility, and can increase the efficiency of logistics hubs of different sizes and capacities. Symphony is a high performance system and can handle up to 20,000 products per hour, with a load capacity of up to 30 kg, depending on the configuration. Above all, it is a key asset in the management of the various stages of sorting parcels, ensuring continuity of the flow of production.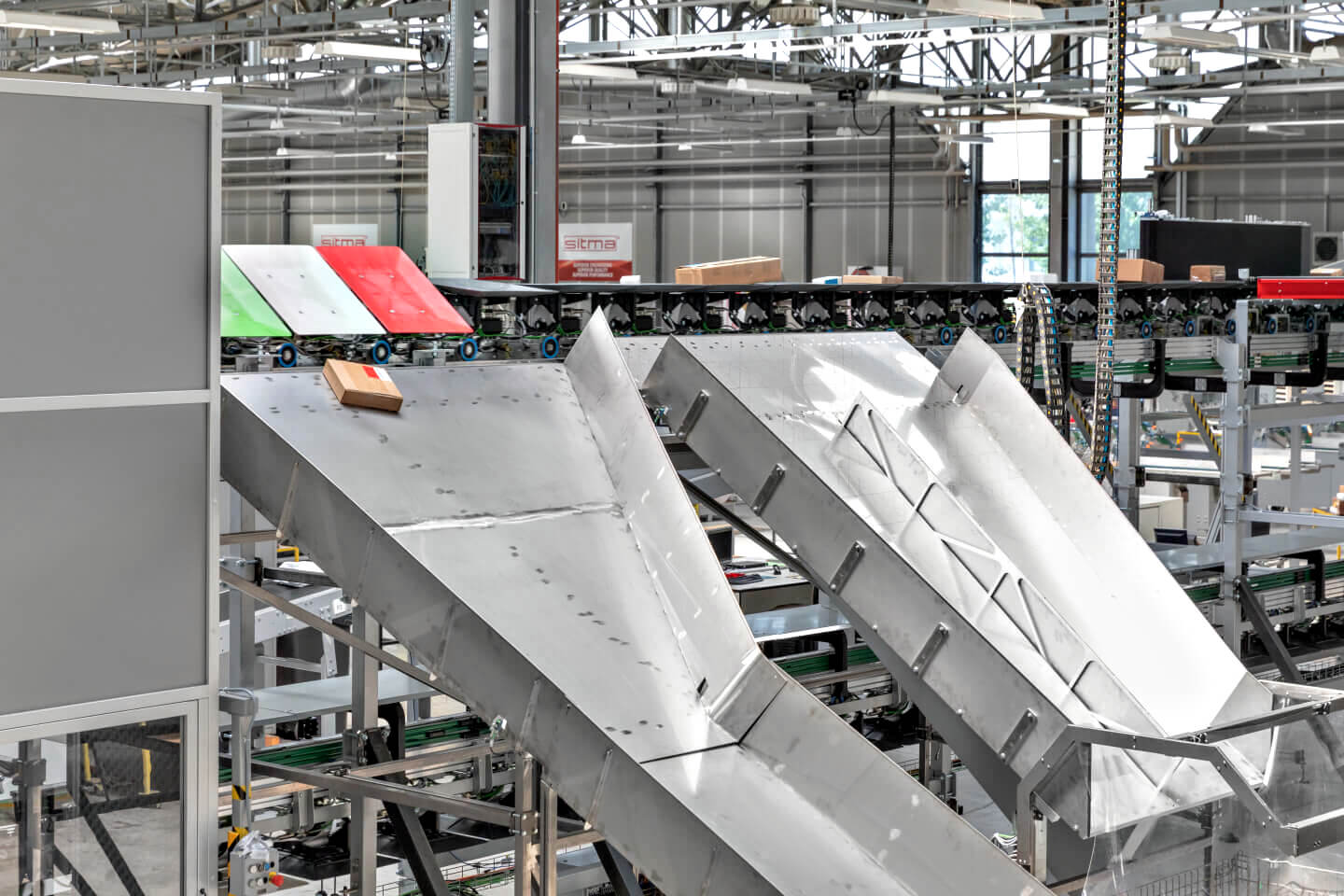 ————

Not just hardware: intuitive order management applications
Our proposal for the logistics sector is completed by a portfolio of software solutions. With Crono Log, a company founded within our company, we are able to offer an advanced package of applications alongside our automation services. Crono Log is an innovative start-up incubated in 2019 to develop expertise in data science and cloud computing, which represent one of the frontiers of innovation.  Thanks to Crono Log, we are able to offer systems for the automatic delivery and tracking of parcels in the logistics sector, including the interface for data management and coordination. Everything is done through extremely simple and intuitive applications that can also be used via smartphone or PC.
In this case too, we combine our experience with technology to create solutions that are comprehensive, flexible and user-friendly.