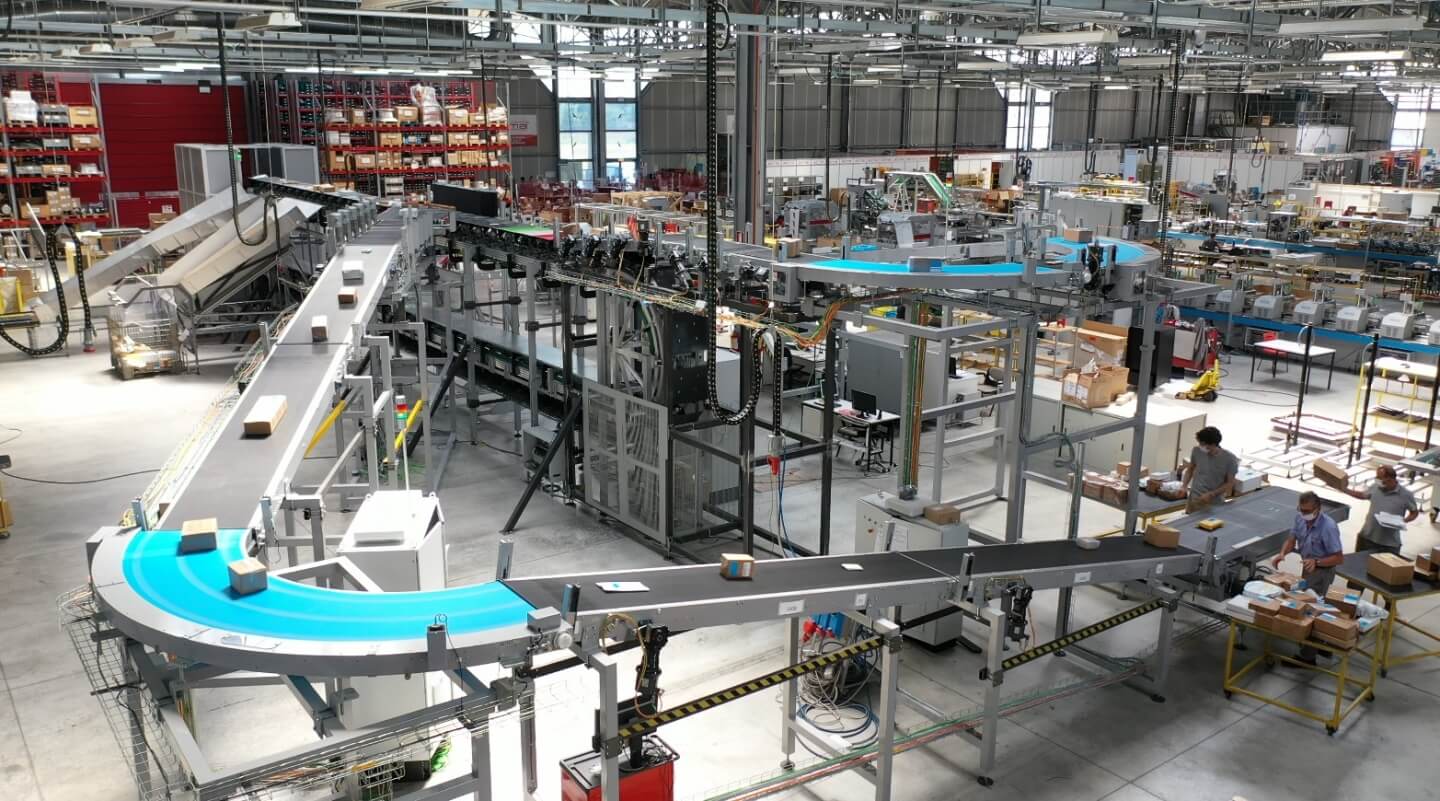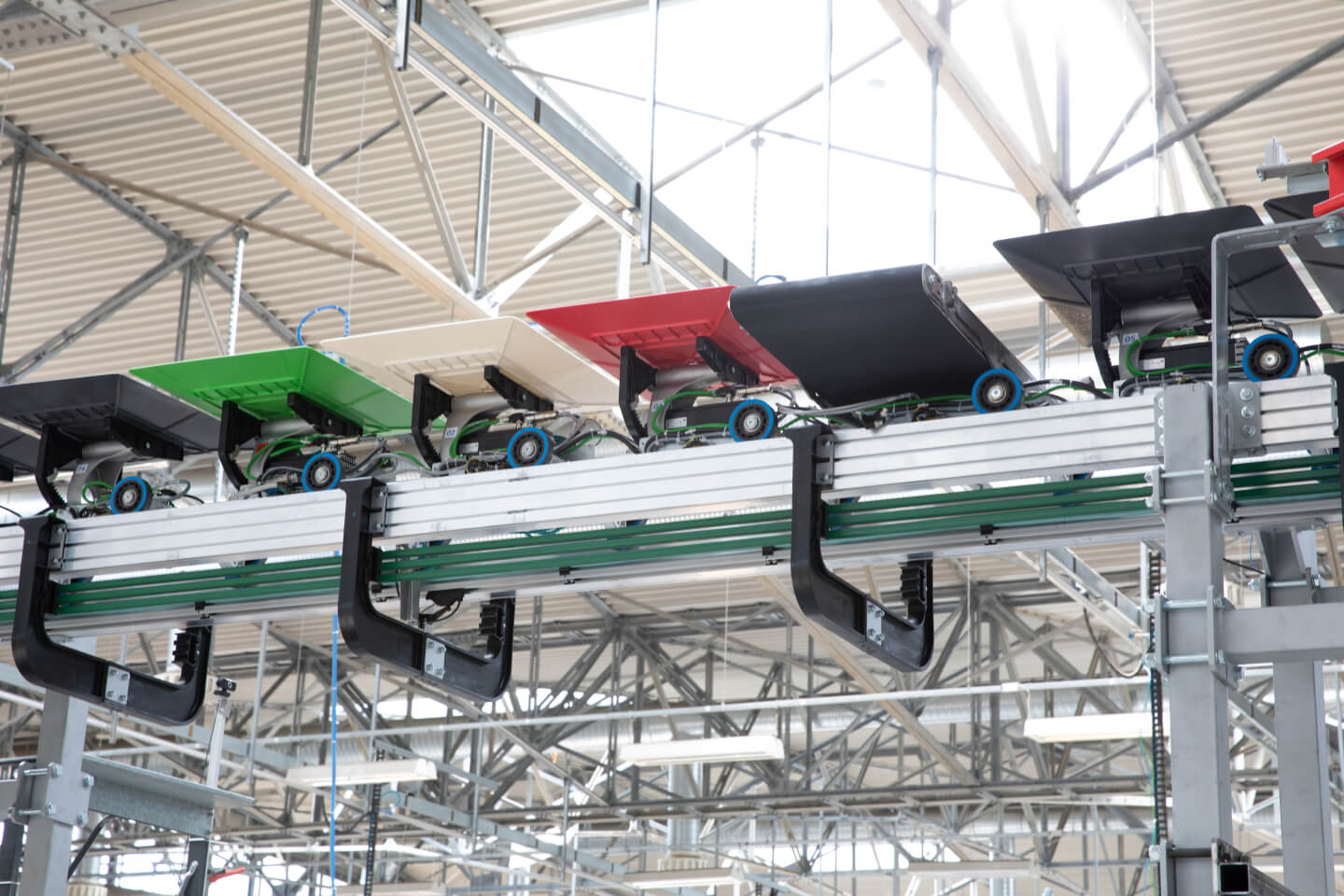 Production capacity: up to 14,000 products/hour in the tilt tray configuration and up to 20,000 in the cross-belt configuration

Configurable in both tilt tray and cross-belt technologies

Sorting system ideal for handling regular and irregular packages and products of multiple shapes and sizes

Smart induction: possibility of combining multiple streams of products arriving at the sorter

Thanks to its modular concept it allows easy configuration, even in the case of complex and elaborate layouts

Possible configuration with straight, curved or modules suitable for managing the ascent and descent, protecting the packages from the risk of falling and damage, even at high speeds.

Can support multi-level and multi-directional configurations, to respond to a constantly increasing production capacity need

High load capacity: with the tilt tray configuration you can reach up to 15 kg per tray, while in the cross-belt configuration, where the product can also rest on multiple belts, up to 30 k

Parcel Size: tilt tray up to 500 x 400 mm cross belt up to 900 x 600 mm

Transportation cells lightened and plates motorized, equipped with magnets and interconnected via wi-fi with the PLC, to communicate their positioning in real time

Reduction of noise (lower than 70 decibel) thanks to the use of electromagnetic traction systems, gears free

Minimal maintenance thanks to simple design and robust construction

Extremely flexible solution that allows customized configurations

Possibility of combining several modules to increase the number of outputs

Automatic loading conveyor, product code reading and tracking system

Custom software configurations based on specific customer's needs

Ideal for managing shipments and returns
DESCRIPTION:
A combined Tilt-Tray and Cross-Belt automated sorting machines ideal for sorting, distribution, shipping of packages and management of returns for e-commerce for the manufacturing, retail and fulfillment sectors.
Would you like to receive more information?
Fill out the form below, one of our
expert will get in touch with you shortly!