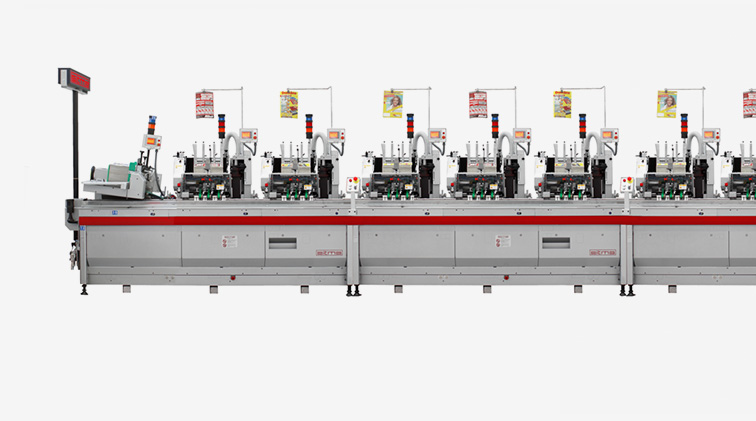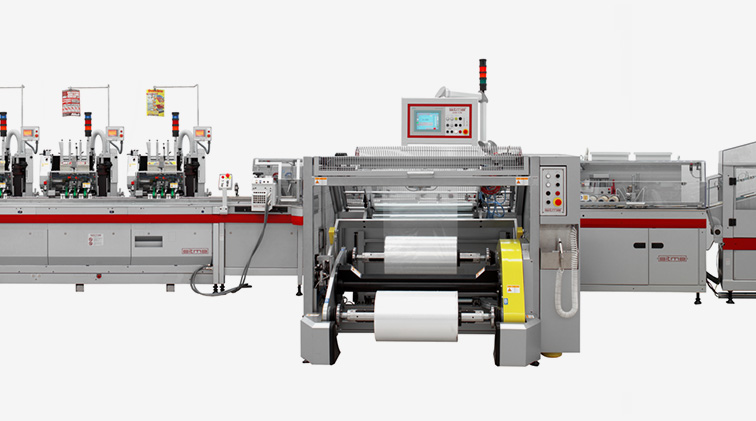 This fully electronic system, rated at up to 21,000 packages per hour depending on version, represents an intelligent solution for the most challenging wrapping applications.
The wrapper design allows for electronic control of product length and height, allowing for products of variable sizes to be processed simultaneously. The Sitma 1050-VW is the ideal system for co-mail wrapping and personalized add-ons.
This model is used by market leaders in the mailing of magazines and newspapers
Ergonomic design

Wide range of servo feeders

Fully electronic solutions

Quick change-over

Top or side sealing

Paper wrapping "Tightwrap" to optimize product quality

Selective feeding options
PAPER WRAPPING
FILM WRAPPING
FEEDING
DESCRIPTION:
The Sitma 1050-VW boasts the most innovative film and paper wrapping technology available and is the benchmark for high speed applications.
Would you like to receive more information?
Fill out the form below, one of our
expert will get in touch with you shortly!