Mechanical speed up to 9000 pieces/hour

Packaging with top overlapping, possible shrinking

Multiple sealing options: upper longitudinal, lateral with offcut trimming, "display" mode, grained, for large thickness.

Possibility of installation in line for the automatic feeding of products

Possibility of integrating a wide range of Sitma feeders for the insertion of the main product, informative and/or promotional material

High autonomy thanks to the possibility of installing up to 2 film reels

12" touch-screen control panel
TOP BENEFITS:
Ideal for Multipack promotional combinations

Shrink tunnel allowing optimization of air flows and speed based on the film used

Easy to change reel thanks to semi-automatic system
ALL TYPES OF FILM:
Mono-layer and multi-layer film (low density PE – PVC – high density PE)

Heat-Shrinking film

Clear and pre-printed fi lm

Technical films (POF and PPO)

Biodegradable films

Thickness 9÷80 

μ

m
PRODUCTS
Width: 100÷400 mm

Length: 150÷no max
Height : 0÷200 mm
REELS:
Diameter: up to 400 mm

Width: up to 1000 mm
PAPER WRAPPING
FILM WRAPPING
FEEDING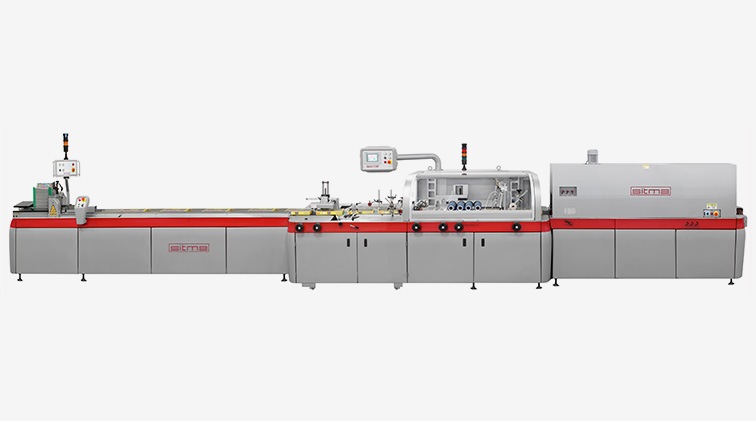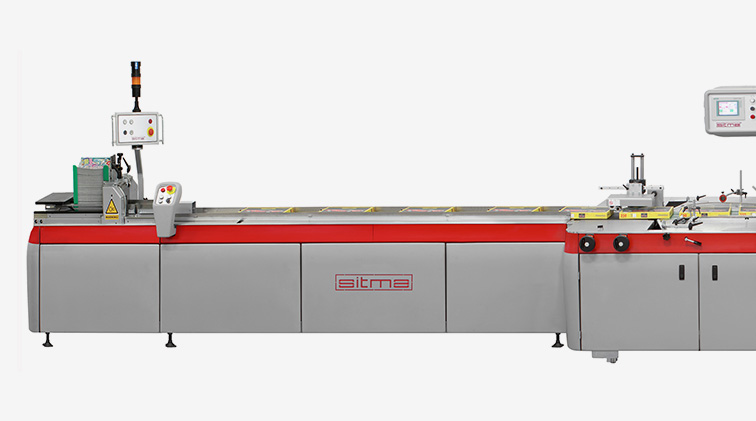 DESCRIPTION:
Ideal for packaging multiple products from various production chains. Ideal for packaging books, newspapers and magazines.
Would you like to receive more information?
Fill out the form below, one of our
expert will get in touch with you shortly!