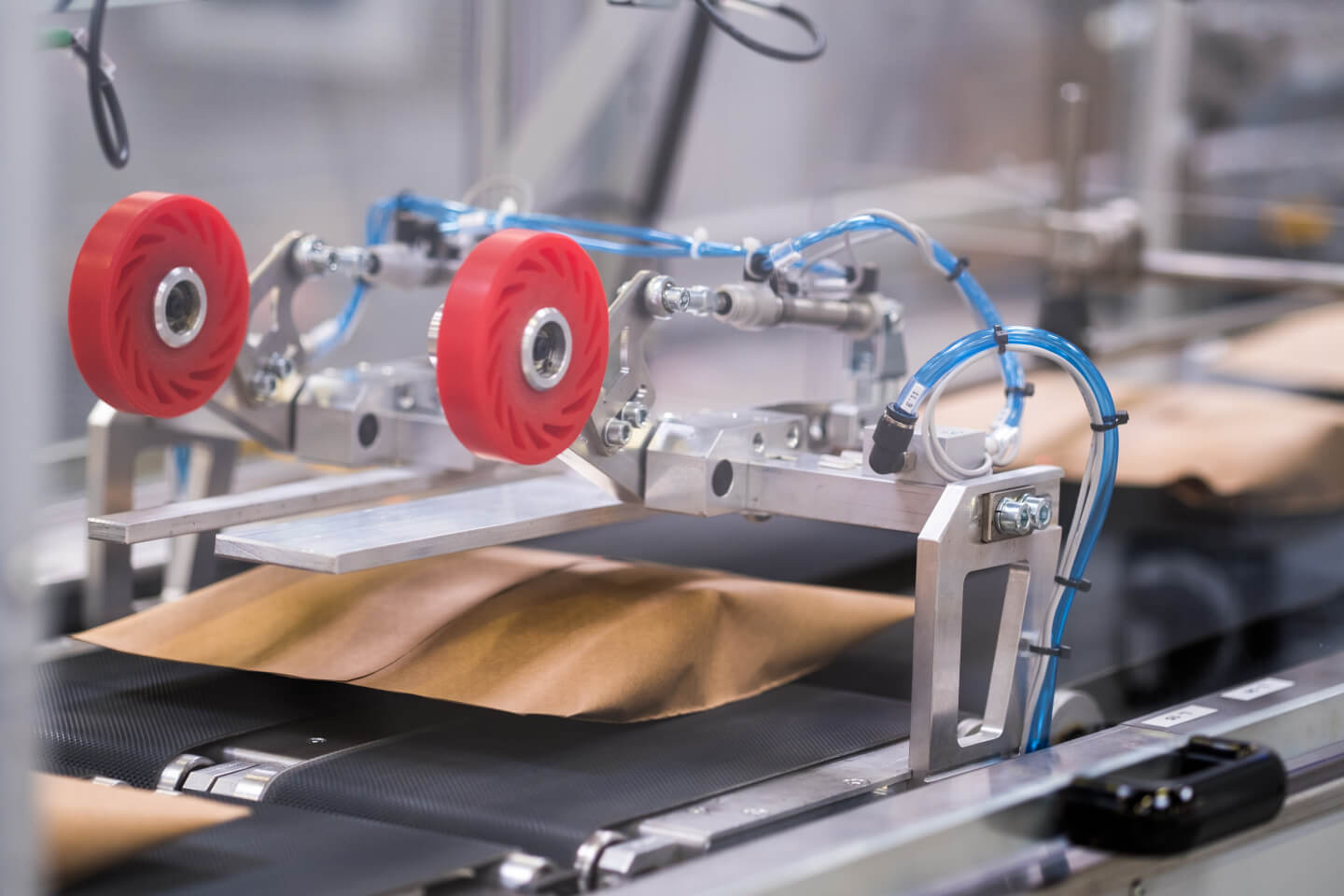 In a market worth nearly $3 billion a year, with 7% global growth according to the latest data released by Statista on e-commerce, it is not surprising that one a main concern among customers is the potential threat to the environment due to increased packaging demand. This is no longer a trend, but a lifestyle choice that encompasses products ranging from electronics to books, from fashion to pharmaceuticals, from beauty to personal and baby care. Choosing the right type of packaging together with the technological partner is no longer a stylistic choice, but a necessity dictated by the demand for environmental responsibility, making it a key for succeeding in the market.
————

PACKAGING FOR ECOMMERCE IS INCREASINGLY GREEN
Responding to consumer needs is the first step for any successful business. In e-commerce, the main trend is sustainability
According to a report published by the Boston Consulting Group and Trivium Packaging, over 70% of consumers in core markets such as the US are willing to spend more on a product in order to receive green packaging. Similar practices are gaining ground in Italy, with 42% of Italians are willing to pay extra for a shipment that is more eco-friendly, both in terms of materials used in packaging and gas emissions from the transport sector, according to a survey conducted by Sendcloud and Nielsen.
It's not just a matter of responding to market demand. By 31 December 2030, the European Union will enforce binding regulations requiring that all plastic packaging come from recyclable or compostable polymers. That makes materials a key element also in the choice of distribution packaging.
————

SMALL AND CUSTOM PACKAGES
The first step toward sustainable production is reducing package volume.
In sectors such as consumer electronics, a standard e-commerce order consists of three products. Packages with an optimized volume, able to contain several products together, are far more manageable and easier to transport, particularly favoring convenience for the end user.
A package must not only have less volume, but must be designed according to the product it contains. Increasingly, therefore, packaging technologies must be flexible in order to manage different formats and products. The challenge of sustainability also plays out in other fields. Responding to market demand means offering the possibility of using alternative packaging materials instead of plastic, such as biofilm or paper. The latter, if produced through a sustainable cycle, is a renewable source with zero environmental impact.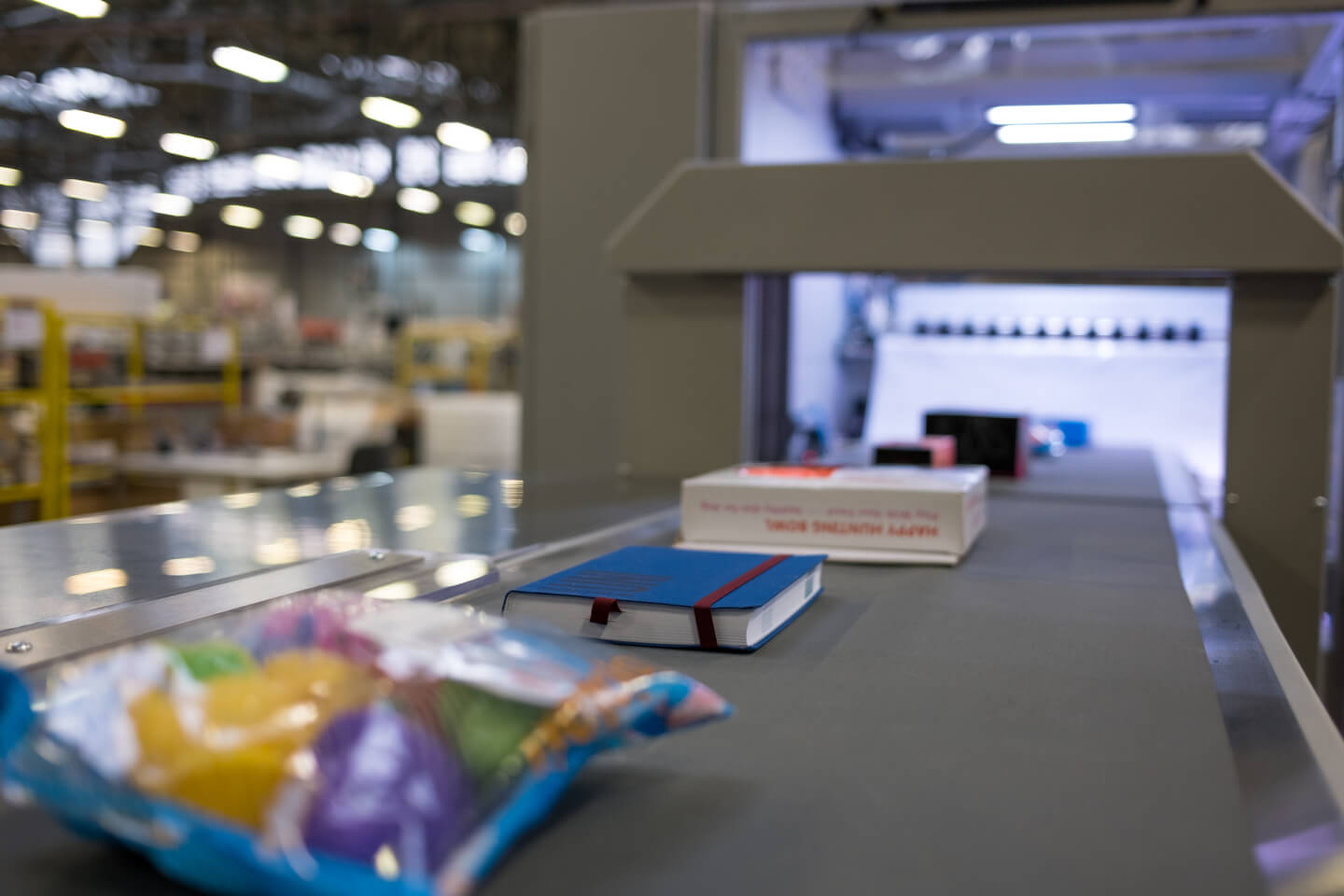 ————

PRODUCT AND PACKAGING: A DIGITAL TWIN ALONG THE WHOLE SUPPLY CHAIN
If sustainability is currently gaining momentum, traceability represents the forefront of innovation. Developed in the pharmaceutical sector and widely used in luxury fashion — mainly to deal with counterfeiting issues — tracing technology fully embraces the e-logistics sector. According to data from Statista, between 2020 and 2030, the sector's market value will double. Traceability technologies are used throughout the supply chain. They make it possible to check each specific product, identifying its characteristics in a safe, unequivocal way, including weight, size and content. Using high-tech software, the package is marked with one or more codes and constantly checked during the various stages of preparation, storage and shipping.
Today, this allows the final customer to follow and manage the shipment at any time, and significantly lowers the risk of errors. Tomorrow, however, this technology will also give the consumer information that is guaranteed and personalized, relating not only to the product but also to the packaging, such as the materials' origins, production processes, materials' sustainability and recyclability. Distribution packaging will become its own means of communication, at the service of brands and consumers.
————

PACKAGING QUALITY IS AS IMPORTANT AS PRODUCT QUALITY
The ideal package for the e-commerce sector must be sustainable, packaged with low-impact building materials and designed with the lowest possible volume. At the same time, it must be possible to customize the package shape based on its contents, and identify the package along the entire supply chain through a unique code. Those who want to undertake an e-commerce business must therefore focus not only on the quality of their product, but also of the package, which will be the first thing the end customer will interacts with upon delivery.
For these reasons, it's essential to find a technological partner with in-depth knowledge of the market in terms of trends and consumer demand — one who can also offer a portfolio of solutions capable of satisfying diverse needs. Sitma offers customized solutions to meet a wide range of different packaging needs, with an array of flexible and high-performing machines and technologies. The company supports its customers throughout all phases of a project and boasts a know-how that is unique throughout the world, with dozens of successful e-commerce partnerships, including the most important multinational conglomerates.